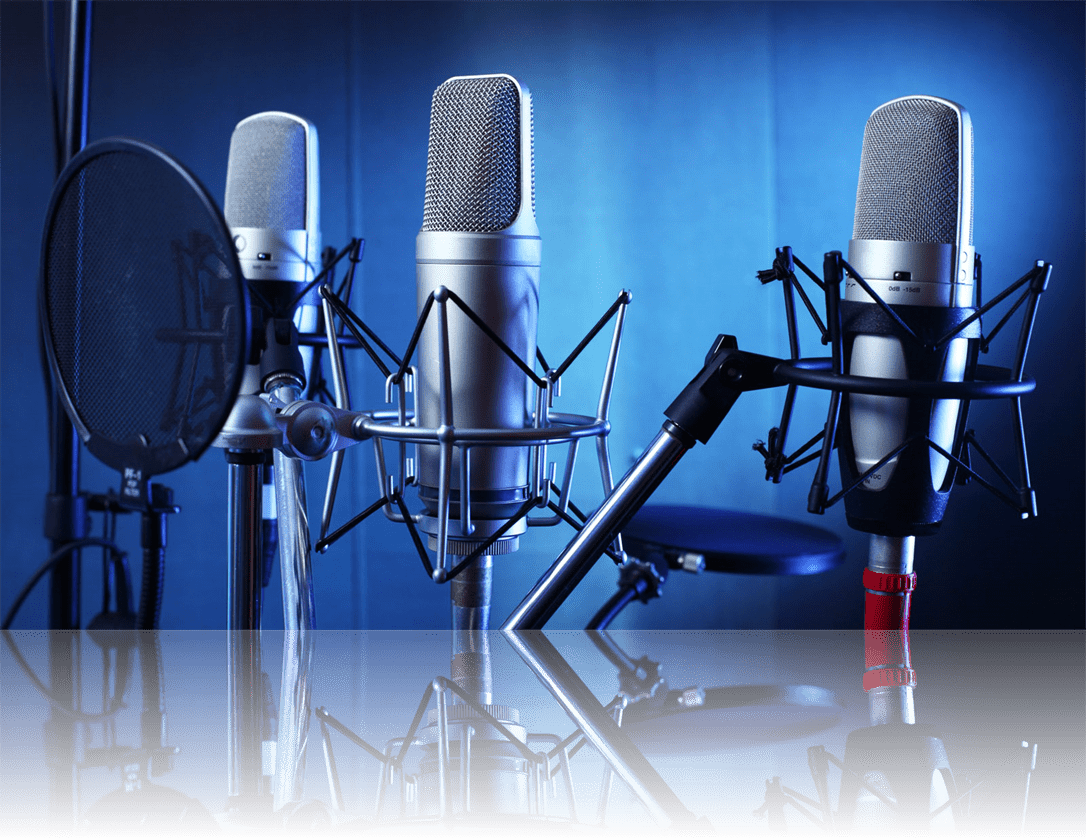 x64 plugins.

T-Clone v1.2 - x64.
Clone up to 10 voices, for a thick vocalsound.
These plugins are 64 bit.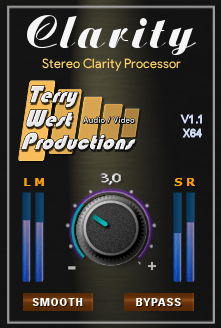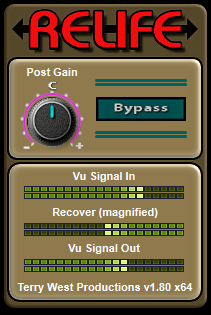 T-Bazzz v1.1 x64.

Make you bass standout in the mix.
Clarity 1.0 x64.
MS Parallel Clarity processor, brings life into your mix.
32 bit and 64 bit.
Relife x64.
Bring back life to a heavy clipped audiofile.
Revolutionary way to recover transients and lost peaks.

Bypass button.
Postgain (neg/pos).
Three peak restore algos.
In, recover and out meters.
For mono and stereo usage.
Realtime processing or offline.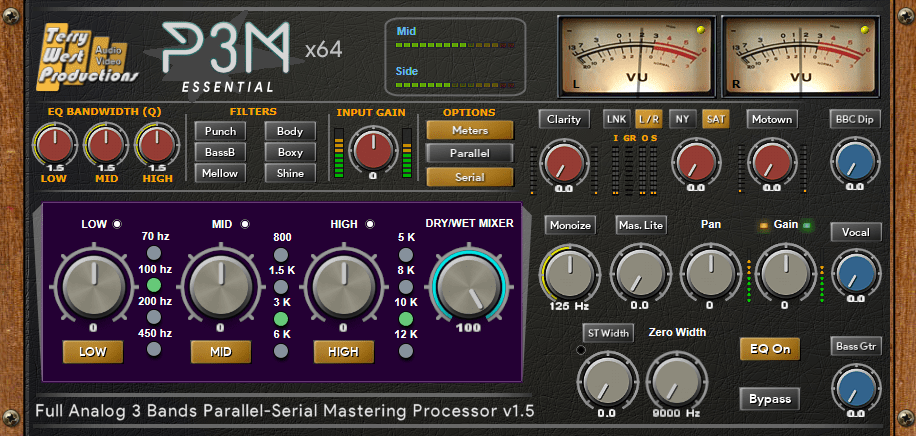 P3-M 1.5 Essential - x64.
A powerfull 3 bands Processor.
---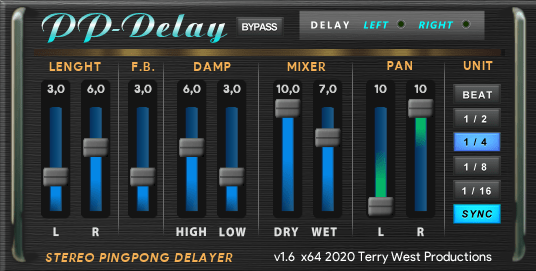 PP-Delay - x64, Stereo pingpong delayer.

Left/right lenght.
Feedback.
High/low damping.
Dry/wet mixer.
Seperate left/right panner.
Units: Beat, 1/2, 1/4, 1/8, 1/16.
Sync to host.
For stereo use only.
P12M 1.8 Essential - x64.
A powerfull 12 bands Processor.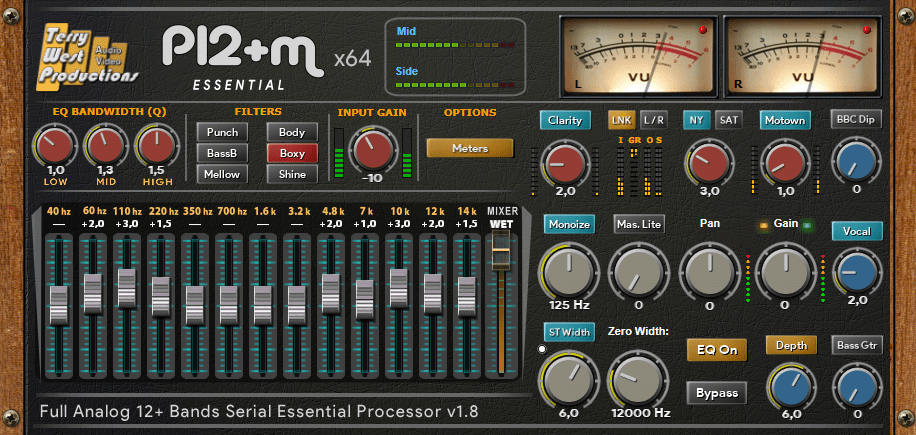 DeHarsh 1.5 x64.
DeHarsh removes unpleasant frequencies from your mixes
and seperate instrument tracks.
P12M 1.75 x64.
A powerfull 12 bands Processor.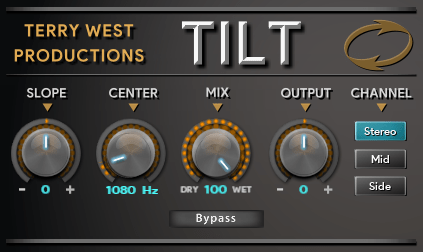 Tilt Equalizer x64.
Adjustable slope, center frequency, autogain, stereo/mid/side channel selection, wet/dry mix, output gain, bypass.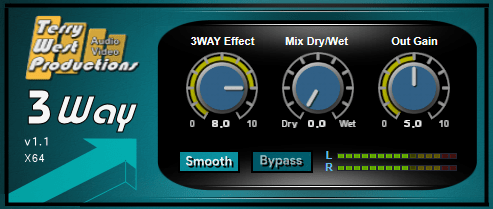 3Way x64.
Make a big wide stereo effect.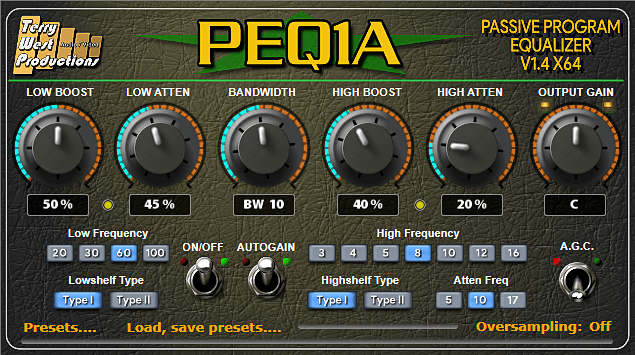 PEQ1A 1.0 x64.
Famous Passive Program Equalizer.

* Full Bypass. * Autogain. * Lowboost/attenuator, highboost/attenuator. * Low & highband frequency. * Two low/highshelf types. * High attenuator frequency. * Bandwitdh 1-20. * Output gain. * 16 presets.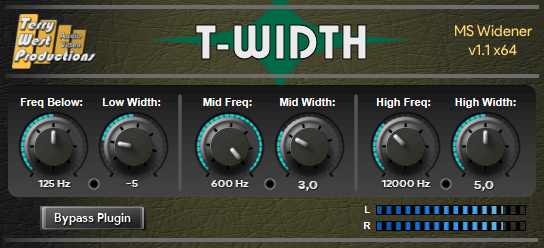 T-Width v1.1 x64.
MS stereo widening.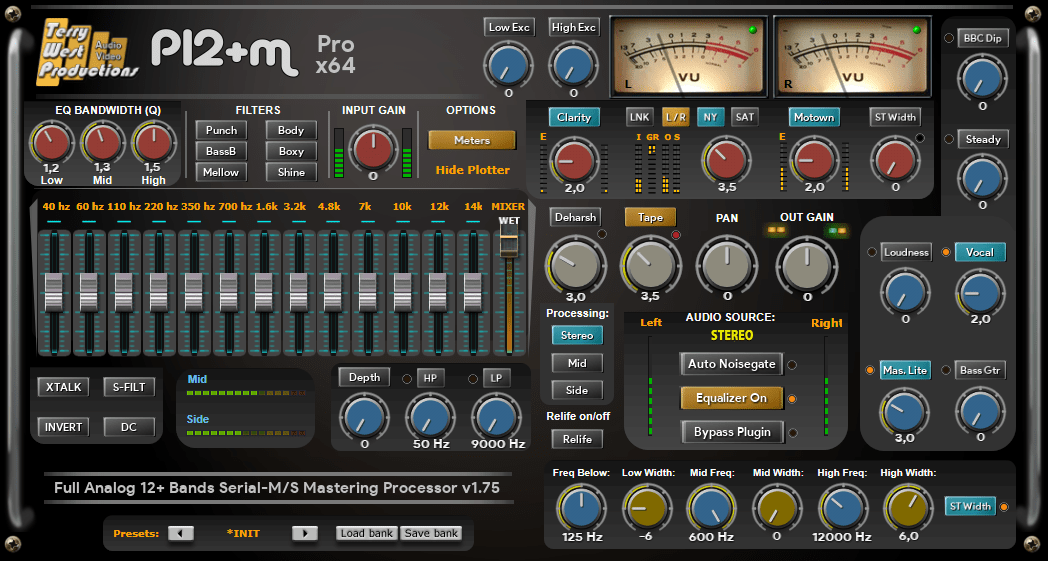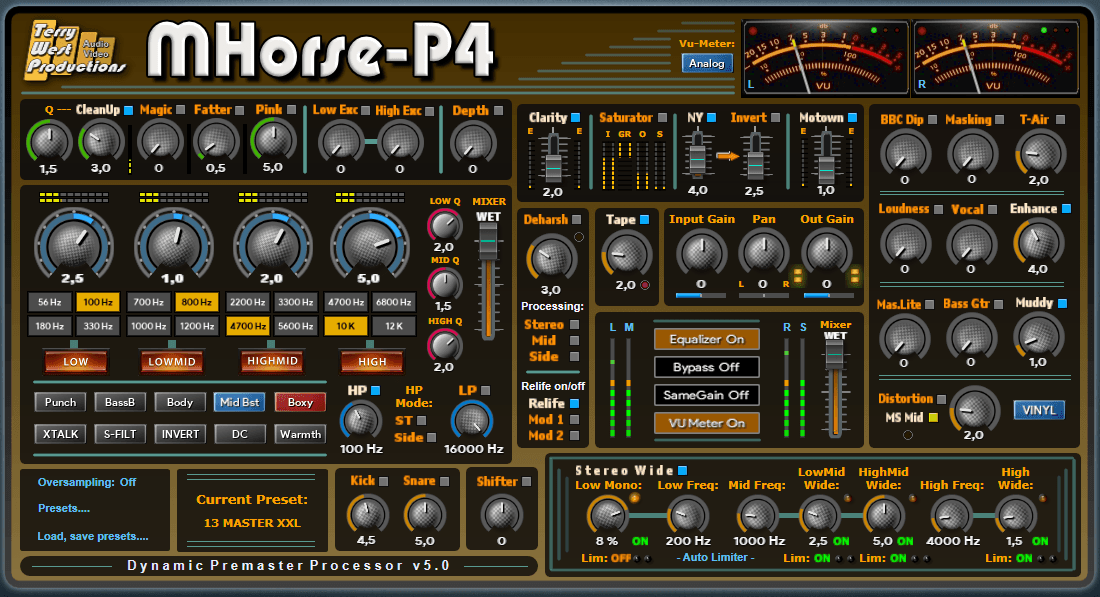 MHorse P4 x64. Version 4.1.
A powerfull 4 bands Processor.
NP6 x64. Version 1.2.
Versatile Classical Equalizer.

* Full Bypass. * Hp/Lp filters. * Low, lowMid, Mid, HighMid & High frequencys. * Bandwidth settings for LowMid, Mid, and HighMid.
* Peak/low-highshelf types. * In and Output gain.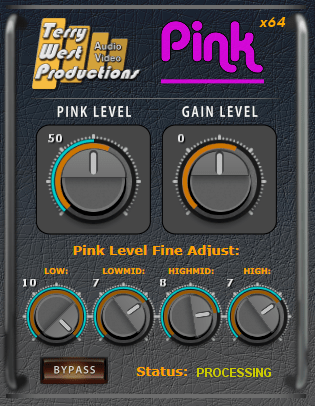 Pink x64. Vst, Vst3.
Automatic Pinknoise Equalizer.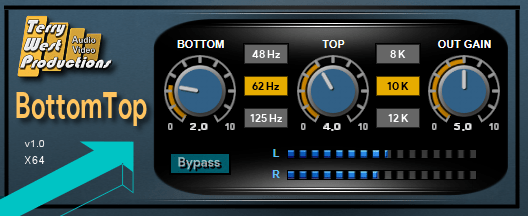 BottomTop x64.
Two way equalizer with 6 bands.
VuMeter x64 Freeware.
Download: VuMeter x64

14'th 1.76 x64 Vst/Vst3.
The successor of P12M Processor.